Suffering damage to your teeth and gums can be debilitating and harm a person's quality of life. If this happens, you should immediately start looking for restorative dentistry near me to find options for getting your smile back. You don't have to settle for cracked, chipped, broken, or missing teeth. Our restorative dentistry in San Antonio, TX, can help in many ways. When you visit our San Antonio restorative dentist, we will work with you to develop a comprehensive plan for your dental restoration that includes your specific goals and the treatments that will work best for your unique situation.
What Does Restorative Dentistry Cover?
Restorative dentistry, as the name sounds, covers the treatments and procedures that fix a person's broken smile. Rather than focus on one discipline, when you look for a restorative dentist near me, you'll find a wide range of options that work for different situations. This is important because while many people have issues with their smiles, not everyone is okay with the same treatment.
For instance, many people don't like the feeling that goes along with dental appliances like bridges and dentures and would prefer to opt for a more permanent solution like dental implants. Some people want to avoid having surgery if possible and instead choose to have one of the other options. In this way, your dentist in San Antonio will help you find the solution that meets your needs and your comfort level at the same time.
Here are a few examples of restorative dentistry.
Dental crowns
Dental veneers
Fillings
Dental bridges
Dentures and partials
Dental implants
Besides these options, some restorative dentistry options combine more than one type of dental procedure. In this case, we are referring to options combining dental implants with other dental appliances to create a more comfortable hybrid for some patients.
These options include implant support bridges, which combine dental implants that act as support posts for a more permanent type of dental bridge. This option is perfect for people who have lost several teeth but would rather not deal with the time it takes to get full mouth implants.
Another option is implant-supported dentures. As the name suggests, this option is a denture plate anchored into the mouth by a set of custom-made dental implants. Not only is this option more secure than traditional dentures, but it is also permanent. Many patients with dentures have trouble with the fit for at least some time and eventually must be replaced due to wear.
Other Services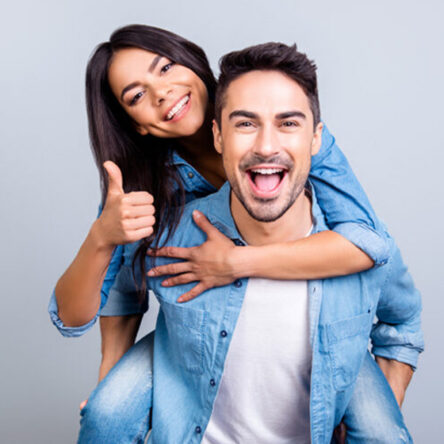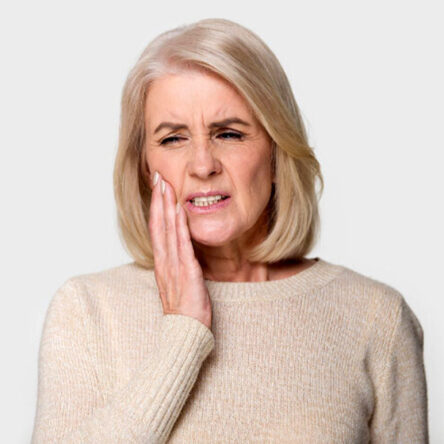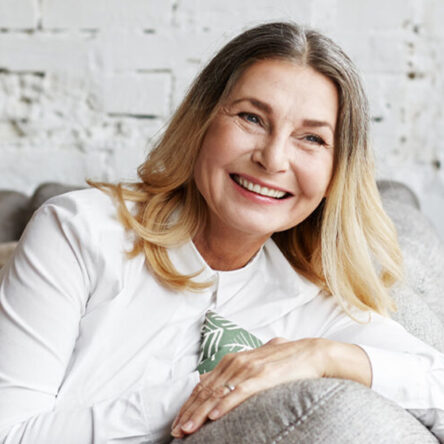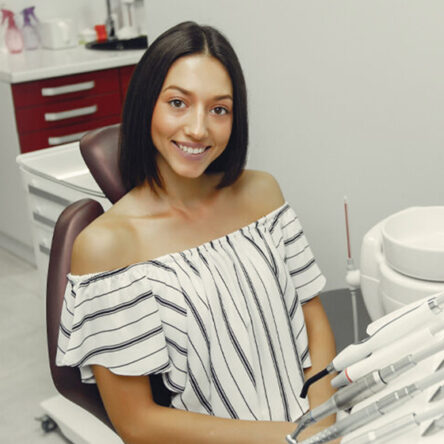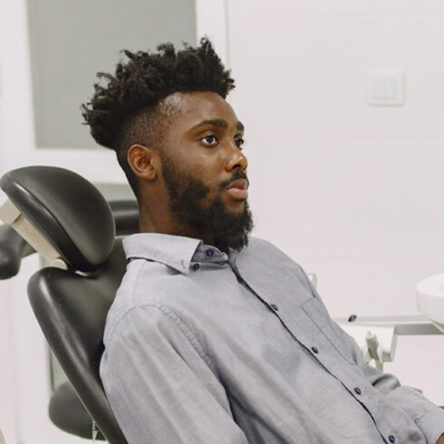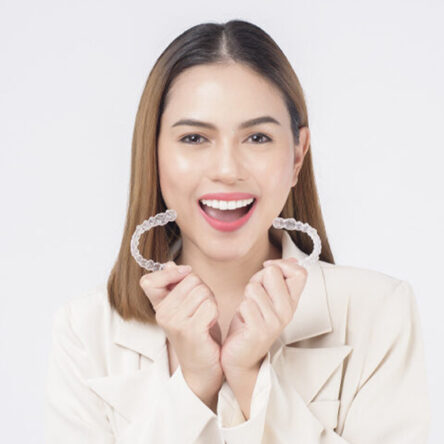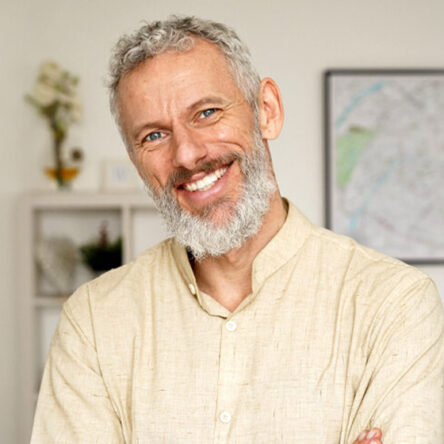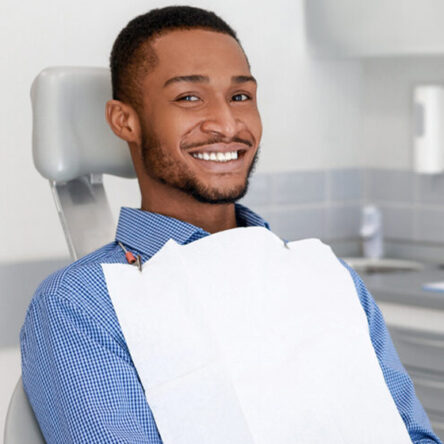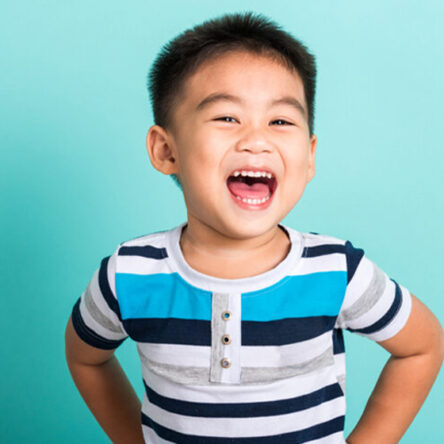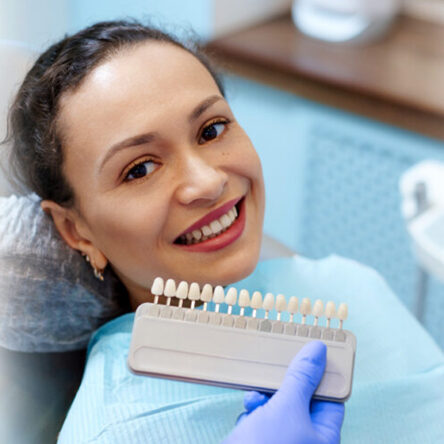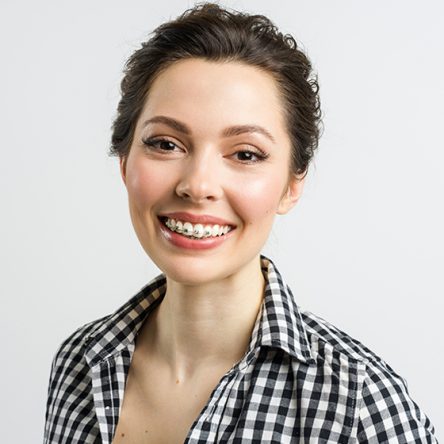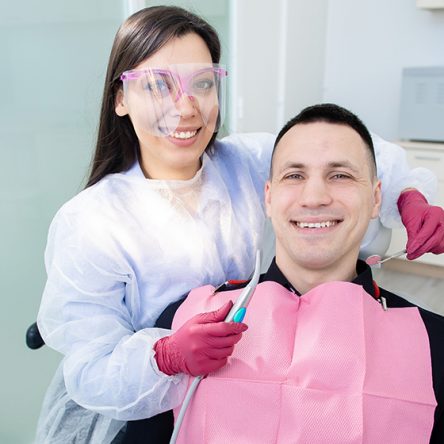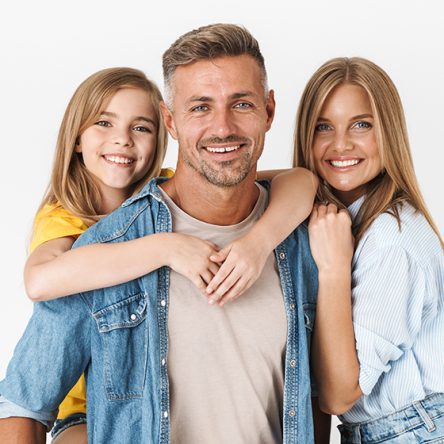 Services